Professional Mental Health Speaker
Professional mental health presentations for schools, universities, clinics, and non-profit organizations.
Are you looking for a professional mental health speaker to give a presentation?
Mental health is an increasingly important topic in today's society. Many institutions are beginning to recognize the value of awareness and education around mental health, yet it continues to be a subject that is poorly understood.
0
Certified ITTM Trainers
Past Presentations
Valerie has delivered a range of academic and clinical presentations, as well as talks for a wider audience. See a list of select conference presentations below or watch Valerie's Many Hearts presentation here:
Conference Presentations
Copping, Valerie E., (September, 2016). Constructing Intrinsic Motivation & Hope in Caregivers with Histories of Childhood Trauma. IACCAPP, Calgary, Alberta.
Copping, Valerie E., (October 2013). Reason, Reasons, and Reasoning. University of Michigan, and Insight Institute of Neurosurgery and Neuroscience, Center for Cognition and Neuroethics.
Copping, Valerie E., (August 2013). Thinking Differently: New Hope for Our Children. North American Council on Adoptable Children.
Copping, Valerie E., Scott, Katreena L., (2010) Australian Society for Traumatic Stress Studies Conference – Toronto.
Copping, Valerie E., (2003) "The Intergenerational Trauma Treatment Model for Children, Youth and Caregivers". The Ontario Network of Sexual Assault / Domestic Violence Care and Treatment Centers Conference – Toronto.
Copping, Valerie E., (2002) "A Child Trauma Treatment Pilot Study". Australian Society for Traumatic Stress Studies – ASTSS Conference – New Zealand.
Copping, Valerie E., (1999) "Preliminary Outcome Data on The Intergenerational Trauma Treatment Model" – Ontario Association of Children's Mental Health Conference – Toronto.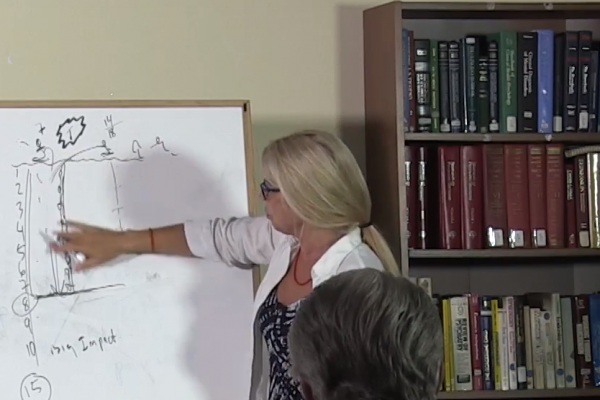 Trauma Treatment
One of the most important subjects in mental health research is trauma treatment. Trauma is at the core of many mental health challenges, such as depression and anxiety. While trauma is often perceived to be linked to more acute conditions like PTSD, minor traumas are the root cause of many of our mental health challenges.
Research has shown that traumatic events in our early childhood can often lead us to construct negative belief systems, which may cause unhealthy habits or dysfunctional behaviour into our adult years.
The task of addressing these childhood traumas is a key way to promote better mental health — and the primary research focus of Valerie Copping, Psy.D.
About Valerie Copping
Valerie Copping, PsyD., is a passionate scholar and practitioner in the field of clinical psychology, who divides her time between clinical practice, training and consulting, and scholarly writing and research.
Valerie is the author of Re-wiring Trauma Pathways in Adults, Parents, and Children (Routledge, 2018), a foundational work on intergenerational trauma treatment in children and adults. She is also the developer, lead trainer, and clinical consultant for the Intergenerational Trauma Treatment Model (ITTM) program.
She is a professional speaker and educator, who has presented and delivered trainings at universities, clinics, and mental health organizations across Canada and around the world. She is able to speak on a range of topics, available upon request.